Meet the team members behind our success. With a diverse team, each individual brings different skills and experiences to help our company reach its objectives and goals:
Gale A. Mentzer, PhD
Owner and director of Acumen Research and Evaluation, LLC
Gale has been a professional program evaluator since 1998. She holds a PhD in Educational Research and Measurement from The University of Toledo and a Master of Arts in English Literature and Language—a unique combination of specializations that melds quantitative and qualitative methodologies. She has extensive experience in the evaluation of projects focused on education and the social sciences. In particular, she has conducted evaluations of several federal funded multi-million dollar science, technology, and mathematics education projects. Previously she taught graduate level courses at The University of Toledo in Testing and Grading, Research Design, and Program Evaluation.
Lisa Brooks, PhD
Manager of Qualitative Data and Analysis
Jennifer Moyer Geiger
Girls and Boys Club Data Collection Assistant
Jennifer Moyer Geiger has been with Acumen Research and Evaluation, LLC since May 2012. She received a Bachelor of Arts in American Studies from the University of Toledo in 2009 and is currently working on a Master of Arts degree in History where she has done work investigating the Harvey Girls, waitresses employed by the Harvey House Restaurants along the Santa Fe Railroad line. Jennifer's studies combined her love of women's history with the stories of the American foodways and she has presented several papers on these topics. She also presented a paper to the National Pop Culture Conference in 2010 on Howard Zinn and Woody Guthrie. Jen adds strong folklore and qualitative research methods to the Acumen Research and Evaluation team.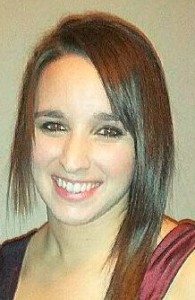 Louise Magers
Marketing and Outreach Assistant
In addition to assisting with data collection through our online system, Louise oversees all Acumen Research and Evaluation public relations. As such, she manages and updates the website, and is expanding the company's marketing efforts. Louise moved to Toledo almost 5 years ago from her hometown of Bloemfontein, South Africa.
Louise graduated from the University of Toledo earlier this year, with a degree in Marketing and Information Systems. She holds a passion for both marketing and technology. She volunteered at The University of Toledo's annual Technology Camp for high school students for the past 3 years and was also a part of the Toledo athletic marketing team, where she assisted in all the football and basketball in-game promotions, event set ups and general marketing campaigns. Her internship was for a small sales company where she created and managed their numerous websites and implemented a marketing strategy. Louise was a member of the University of Toledo's swim team for 4 years (on scholarship), winning two MAC titles, among other individual athletic and academic awards.
Aaron Fader
Part-time Research Assistant
Acumen Research and Evaluation sponsors several graduate assistantships with area universities. Graduate assistants gain experience in research and evaluation methods while providing the company with cutting edge expertise in salient social and analytical areas. all graduate assistants work under the supervision of employees with Ph.Ds.  Meet our current graduate assistants:
Ryan
Student Intern
Ryan is a graduate assistant currently working on a Master of Arts in English Literature and Language at The University of Toledo. Ryan works on qualitative data collection and analysis and assists with grant writing. When asked to provide us with a brief bio, he wrote the following:
Beginning as a lowly survey delivery boy, Timothy Ryan Duckett's career at Acumen Research and Evaluation contains the hallmark characteristics of a Dickensian story. His journey stretches back into a murky past when he performed odd jobs for Dr. Mentzer's previous business. Currently, when asked to summarize his responsibilities for the company, founder and fearless leader Gale Mentzer, PhD., simply said, "His services are inimitable and beyond description. I can confidently say he stands as the sturdiest pillar that supports this enterprise."* Mystery and eager anticipation mark the future for this dapper young gent with everyone eagerly waiting to see how his meteoric rise can shape the company, nay, the ontological foundations of quantitative research and data analysis more generally.
*Dr. Mentzer not actually reached for comment.
As you can see, Ryan provides a breath of fresh air to our organization. . .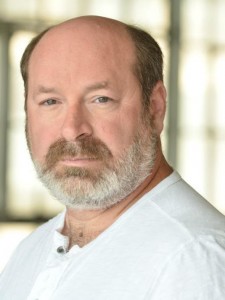 Verl Luse
Graduate Assistant
As a graduate assistant at Acumen Research and Evaluation, Verl's responsibilities include survey construction, survey data collection and management, and on-site classroom observations.  He is currently a Ph.D. candidate in the Spatially Integrated Social Science program at the University of Toledo.  Verl's research interest focuses on the longitudinal predictors of urban decline.  Prior to starting his Ph.D., he worked for 13 years at Lightspeed Research, Inc., formerly National Family Opinion.  His duties while there involved creating demographic profiles using census quotas for various consumer research projects. His undergraduate work included majors in history and social studies from Indiana Wesleyan University.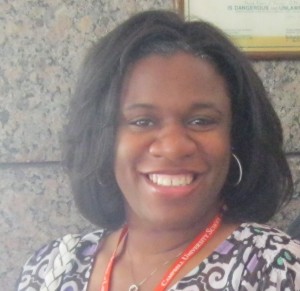 Alicia Smith
Graduate Assistant
Alicia assists with qualitative research methods and she frequently conducts research and literature reviews for best practices working with youth and education. Alicia is a member of American Evaluation Association.
Alicia has a history of working with at-risk youth both in Toledo and in Detroit, MI. Recent accomplishments include the development of an alternative to suspension program that serves youth grades k-8th from Toledo Public Schools as well as Lucas County Children Services. Alicia holds a Bachelor of Arts in Interdisciplinary Studies and Master of Arts in Criminal Justice and certificate in Juvenile Justice. She is presently pursuing her doctoral degree in Theories of Social Justice in Education at the University of Toledo.   Alicia is a trained facilitator in ACT, Raising Safe Kids Parenting Advocacy and in Restorative Justice Circle Process with Circle One Foundation. Both programs work with educating communities of safe and positive adult and youth interaction. She also works with Lucas County Juvenile Court as a Youth Supervisor promoting intervention and prevention programs with the Community Integration Training Employment Program. She is the Program Director for Maturing Young Men, a youth developed and operated program for children 12-18, promoting education and service learning. Alicia sits on the City of Toledo Youth Commission and has a passion for working with children and community.  She is being honored as a 2013 Emerging Leader by the African American Legacy Project of Northwest Ohio.
Undergraduate students work 15 hours a week at Acumen Research and Evaluation and assist with general data collection, data management, and general office work. Our interns gain valuable experience that complements their intended degrees. Our interns include:
Ereck B. Wheeler
Student Intern
Ereck is originally from Ann Arbor, Michigan, where he was employed as a Youth Specialist providing psychosocial development and life skills as well as counseling programs for run away, throw away, and at-risk youth and their family.  He joined Acumen Research and Evaluation spring 2012 as a University of Toledo student intern and assists with qualitative analyses.
During his employ he also completed an Independent Study in Research Analysis under the tutelage of Dr. Mentzer, and presented at the Ohio Program Evaluators conference in spring, 2013, and the American Evaluation Association national conference fall 2013.
Ereck is a fulltime Social Work Honors major and Counseling minor at the University of Toledo College of Social Justice and Human Service. He serves as the president of the Phi Alpha Honors Society of Social Workers; as an advisor for the Department of Social Work Tech Fee Committee; is a member of Tau Sigma National Honor Society (University of Toledo chapter) and Wellsgate National Honors Society. Ereck has been recognized by the Academic Achievement Committee for technical writing and was awarded top place in both 2012 and 2013 Shapiro Writing and Dean's writing nominations. Ereck has been nominated to serve as the University Of Toledo Student Ambassador for the student United Nations Committee for 2014. He will complete his undergraduate studies at the University of Toledo in 2015, with a goal to complete the University of Michigan's accelerated Master's Program in 2016.